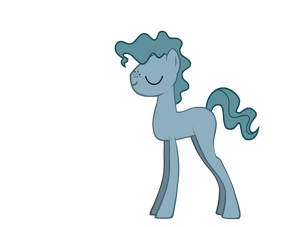 Dipsy is a disillusioned and troubled earth pony who represents the element of vanity.
Personality
Coming soon!
Skills
Coming soon!
History
Dipsy actually first appeared in a roleplay between Intrudgero98 and 1LugiaLover. He was first seen insulting and abusing Black Adder after she had bumped into him. When Black Adder got angry at him Dipsy began defending himself and telling her she was overreacting. This gave us a first look at how hypocritical and one-dimensional the character of Dipsy is.
Dipsy reappears after the escape of Discord. He is seen taunting Black Adder when he sees her.
Relationships
Trivia
Dipsy isn't as evil as the other Elements of Discord but much more annoying.
Dipsy usually called himself "the Dipse".
Dipsy has a negative relationship with every character he has interacted with.
Quotes
"I'm a proud, strong, steel grey, one of a kind pony terminator!"
"Think twice before you step up to the Dipse!"
"The Dipse will beat you black and blue!"
"The Dipse rules!"
"What? HOW DARE YOU INSULT THE DIPSE?!"
"The Dipse is now VANITY!"
"Make them watch me flex!"
"The Dipse is strong...too strong for words!"
"I am the greatest pony to ever grace Equestria!"
"Just stay away from the Dipse, I don't want to catch anything!"
"The Dipse is here."
"Oh the Dipse, how did you become so handsome?"
"Eek, it's the Dipse."
"They call me the Dipse...punks."